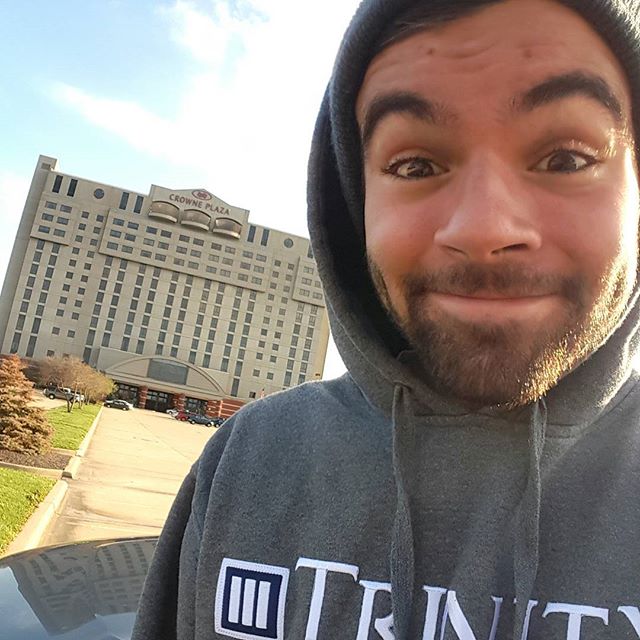 Ryan Hesslau's foreverU recognized on Steve Harvey Show!
See: https://vimeo.com/158859325 
Learn more at: http://foreverumovement.com/index.html
Recently, Jonathan Zandstra interviewed Aaron Ozinga '03, president of Ozinga Materials, Inc. and a member of the Board of Trustees of Trinity, about his perspectives on "For Profit Settings."
Leadership starts with oneself and knowing and practicing one's values.
Ozinga Materials explicitly define their values as "Servant, student, entrepreneur."
What's more, values trump metrics: "We are a big company, so you might think we are focused on metrics. But we are very focused on our uesvalues," Ozinga said. "We're not looking at sales figures, but how we exemplify those core values …We make it clear to people in opening introductions what we are about.  It comes down to trust."
At a recent Trinity Business Network (TBN) Speaker Series Event, Trinity Board of Trustees member Dr. Laura Zumdahl '02, president and CEO of New Moms, Inc., provided perspective on non-profits.  Evan Geels '16 and Mark Vanderzee '16 moderated.
Dr. Zumdahl exposed several myths of non-profit work:
Those who can't succeed in the for-profit sector can always find jobs at non-profits
Those working in non-profits don't make any money
Many people only go into non-profit work as a second career
"I would argue that non-profit work is the most important work in society," she said, pointing out that many institutions of higher education and healthcare are non-profits. "I want to hire the best staff I can, not those who can't cut it in the for-profit sector."
She told the audience that this type of work requires great leaders who are brave and bring their best selves to their work. "There may be moments that are really challenging, but I never wonder if what I do matters," she said.
Dr. Zumdahl graduated from Trinity with a B.A. in sociology.  She earned an M.A. in Social Work from the University of Chicago, School of Social Service Administration and a Ph.D. in Leadership from Cardinal Stritch University. Before joining New Moms, she served as vice president, nonprofit services at Donors Forum and has held a variety of leadership roles in the nonprofit sector in legal aid, higher education, and child welfare.
Source: http://www.trnty.edu/latestnews/2588-tbn-harkema-zumdahl.html
---